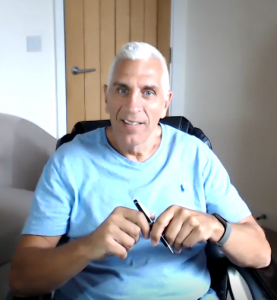 A common thread through Colin's work over the years is bringing the very best out of people, dealing with transitions and enhancing performance. Whether working in career counselling enabling greater individual insight into capabilities and building aspirations, working in developmental roles in both a Financial Services organisation and a world leader in real estate services or captaining a professional rugby team, he always had the ambition and purpose to found his own business. He has led this business for more than 25 years.
He has worked for more than 150 corporate organisations and with thousands of people in 12 countries across the globe: leading events in Europe, North America, South America, UAE and Asia. He has developed an approach utilising the thinking and research from a wide base of approaches allowing an adaptability which enables him to add value in a host of different contexts. His clients range from Executives in both small, expanding firms and large organisations, as well as engineers, accountants, solicitors, middle managers and consultants.
Alongside his corporate work Colin works with personally funding clients based either in the UK or overseas. These have ranged from people who feel 'stuck' in their current jobs and are looking to move, struggling in a new job and needing assistance in adapting, looking for a complete change of direction and to use their strengths more, those looking to set up their own business. Ages have ranged from 20-70. Some just value the on-going, non-judgemental mental health check support of an individual who has their best interests at heart and will both support and challenge them.
Colin has a master's degree in Human Resource Development and Organisational Change. He is a Senior Practitioner with the European Mentoring and Coaching Council and holds qualifications in Business Coaching, Life Coaching, Sports Psychology, Careers Guidance and Counselling and Personal Counselling. He is licensed and qualified to use a raft of psychometric tools for the purposes of assessment and the development of awareness, as well as 360 and other feedback mechanisms, personality profiling and understanding.